LEVEL 4 DIPLOMA COURSE ON CREDIT MANAGEMENT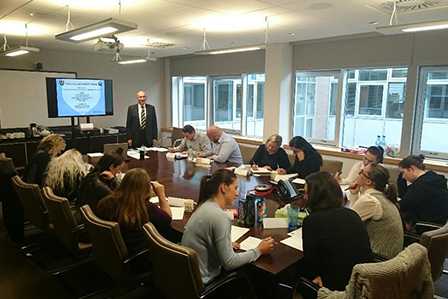 DESCRIPTION
An estimated 70% of global sales are generated by business to business trade. These companies first pay, when they receive funds from their clients, in 30, 60, 120 or however many days. To finance their operations, companies seek to get credit, either from banks or their suppliers.
Credit Management is about responding to the customer's request for credit terms, setting credit lines and defining credit conditions.
In our Level 4 Diploma Course, accredited by NCFE, you will study and delve into the science of risk assessment, learn about credit scoring and acquire in-depth knowledge on how to establish policies that allow you to both mitigate risks and support profitable growth.
UPCOMING COURSES
2021 Mar. 15-18: Kuala Lumpur - Exam Mar. 22
2021 Apr. 20-24: London - Exam Apr. 26
2021 May. 18-21: Berlin - Exam May. 24
2021 Jun. 08-11: Geneva - Exam Jun. 14
2021 Jul. 06-09: Budapest - Exam Jul. 12
2021 Aug. 24-27: Bratislava - Exam Aug. 30
2021 Sep. 21-24: Manchester - Exam Sep. 27
2021 Oct. 11-14: Dubai - Exam - Oct. 18
2021 Nov. 16-19: Wroclaw - Exam Nov. 22
COURSE CONTENT
Credit Management in the Digital Age
Understanding the Business Report
Analysis of Financial Ratios
Sources and flow of the credit investigation
Securities and collaterals
Defining and negotiating credit terms
Credit policy and procedures
IT IS DESIGNED FOR
Anyone who wants to be knowledgeable in all aspects of Commercial Credit Management.
COMPOSITION & DURATION
The live course consists of 4 full days training
It focuses on both theory and skills development
Time is dedicated to practical group exercises
It is closed with a full day written exam
5 days
Only £3,150 plus VAT per person