LEVEL 4 CASH COLLECTION DIPLOMA COURSE - 5 days including exam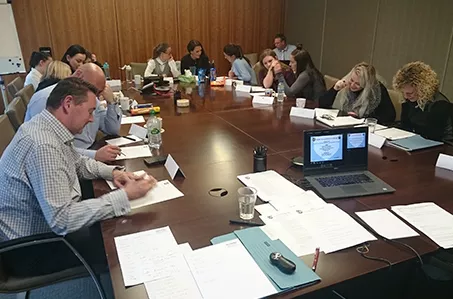 DESCRIPTION
Collecting money is an important part of the overall business. Timely collections ensure good cash flow, minimise the need for bank borrowing, lessen the possibility of crippling bad debts and maximise profits.
The skills needed to become a Cash Collection Professional are complex:
• You need to be an excellent communicator,
• A master of cash collection techniques,
• Selling yourself to customers,
• Juggling the sales and finance of your company.
IN-HOUSE COURSE
COURSE CONTENT
Cash Collection and Credit Control
Cash Collection Techniques
Closing the Call
Improving Payments from Large Customers
Third Party Collection
Legal Action
Insolvency
Export and Documentary Credit Overview
Improving Collection Letters and Emails
Blockchain Technology
IT IS DESIGNED FOR
Those cash collection professionals who want to deepen their business skills and capacities to successfully chase payments and negotiate with customers.
COMPOSITION & DURATION
The live course consists of 4 full days training
It focuses on both theory skills development
The training is complemented by practical group exercises
It is closed with a full day written exam
5 days
Only £3,150 per person